Pokit Pro Raised over $1.5 million on
Kickstarter
and
IndieGoGo

An oscilloscope (and more) for measurements on the go.
Pokit frees you from the bench and allows you to take your creativity anywhere.
With Pokit you can truly measure anything, anywhere.
Pokit is the perfect tool for makers, technicians and engineers who want great test equipment without the prohibitive price tag.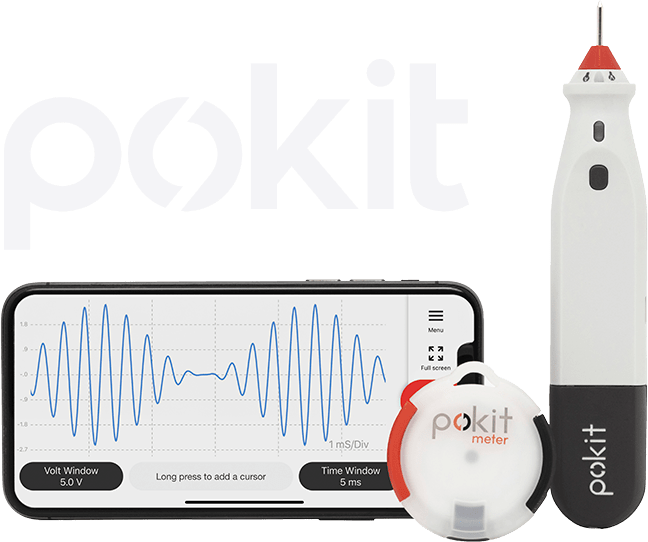 An oscilloscope that small? Never before has this much power and freedom been brought to your finger tips in the realm of electronic test equipment.
Pokit Pro's oscilloscope allows you to capture and display voltage and current waveforms in real-time.
It also supports multichannel functionality. Connect up to four Pokit Pro devices and display signals simultaneously.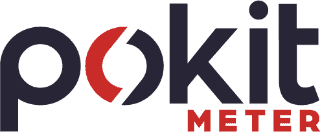 1 year warranty / 30-day money back guarantee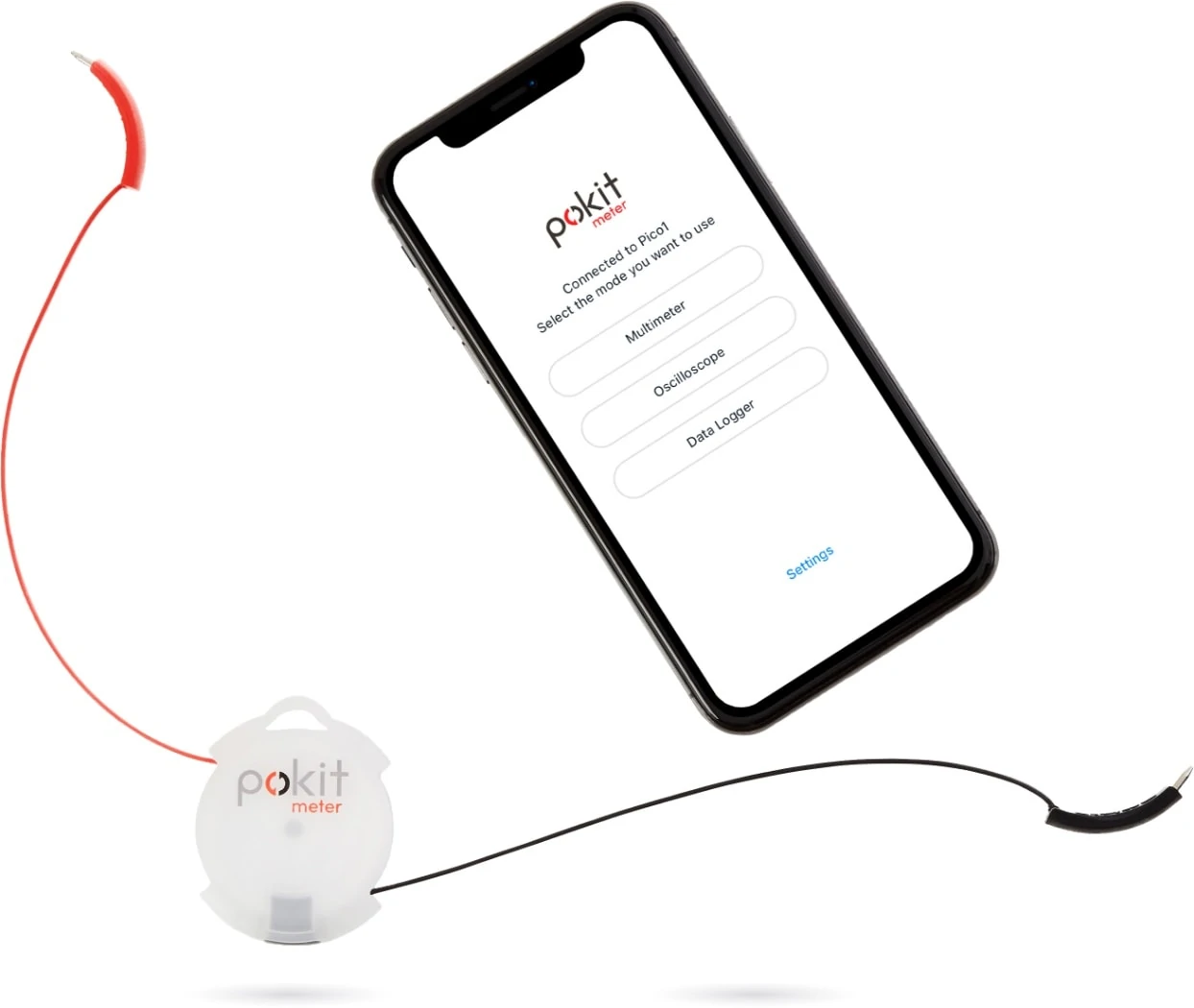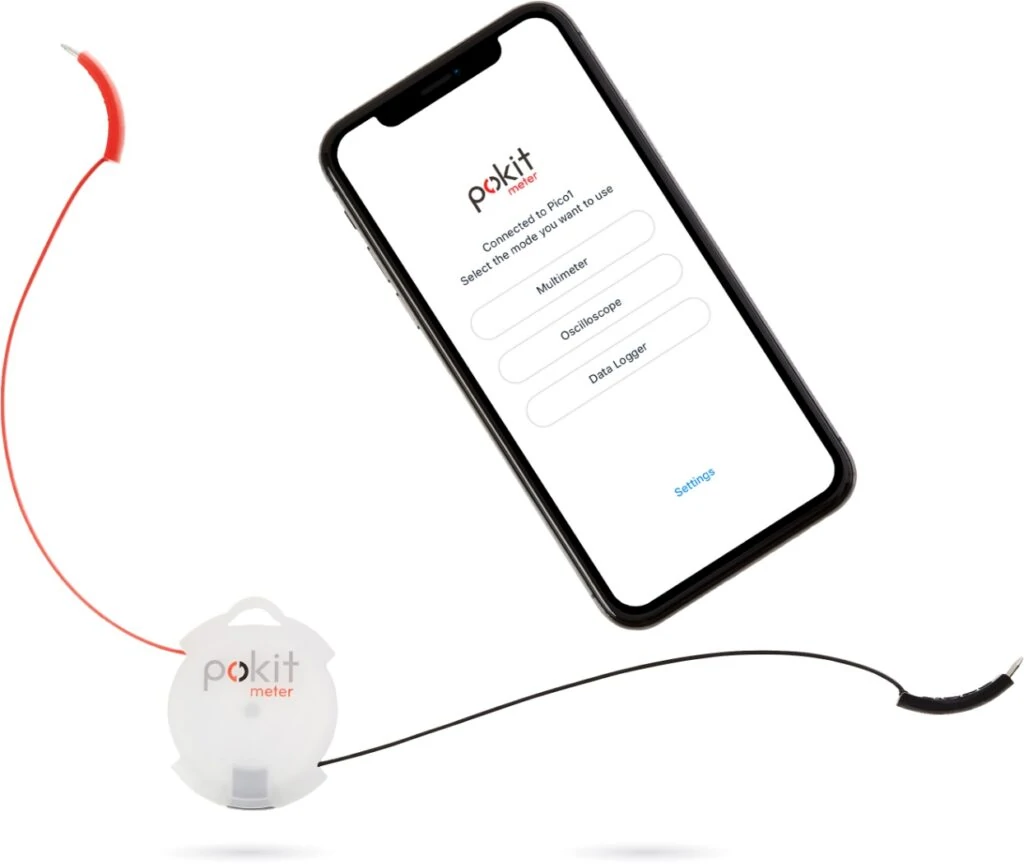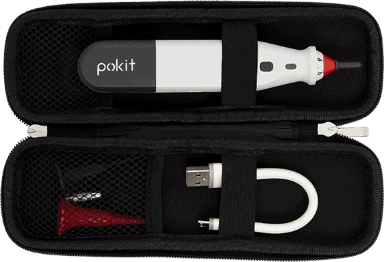 View our comprehensive range of Pokit Meter and Pokit Pro accessories.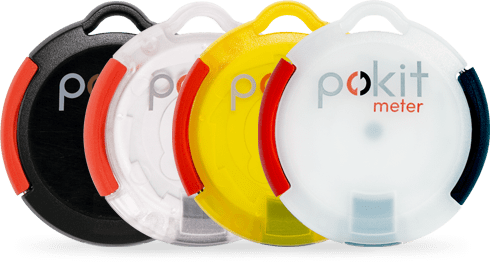 We have Pokit Meter and Pokit Pro bundles available to suit all of your testing requirements.
"If that wasn't cool enough, the gadget functions as a logger, and can record data for up to 12 months standalone. With its small form factor, it could be placed inside an electrical enclosure, vehicle, or even a robot."
Jeremy Cook @ Hackster.io
"The minimalist design removes all the need for dials and knobs and is attached to 2 probe clips and comes complete with a handy travel pouch."
Julian Horsey @ Geeky Gadgets
"You are not likely to find a broader set of tools in a slicker package anywhere else."
Tyler Winegarner @ Make Magazine
"Pokit is small in lots of ways. It takes less space, weighs less, uses less power, and costs much less than tools with similar capabilities. In fact, it's called a Pokit because it's so small it fits in your pocket."
Davis @ Hacker House
"Pokit Meter looks like a great tool that's portable and functional. I like that it comes with carrying case and the probes retract inside the meter's body."
Tom Spendlove @ engineering.com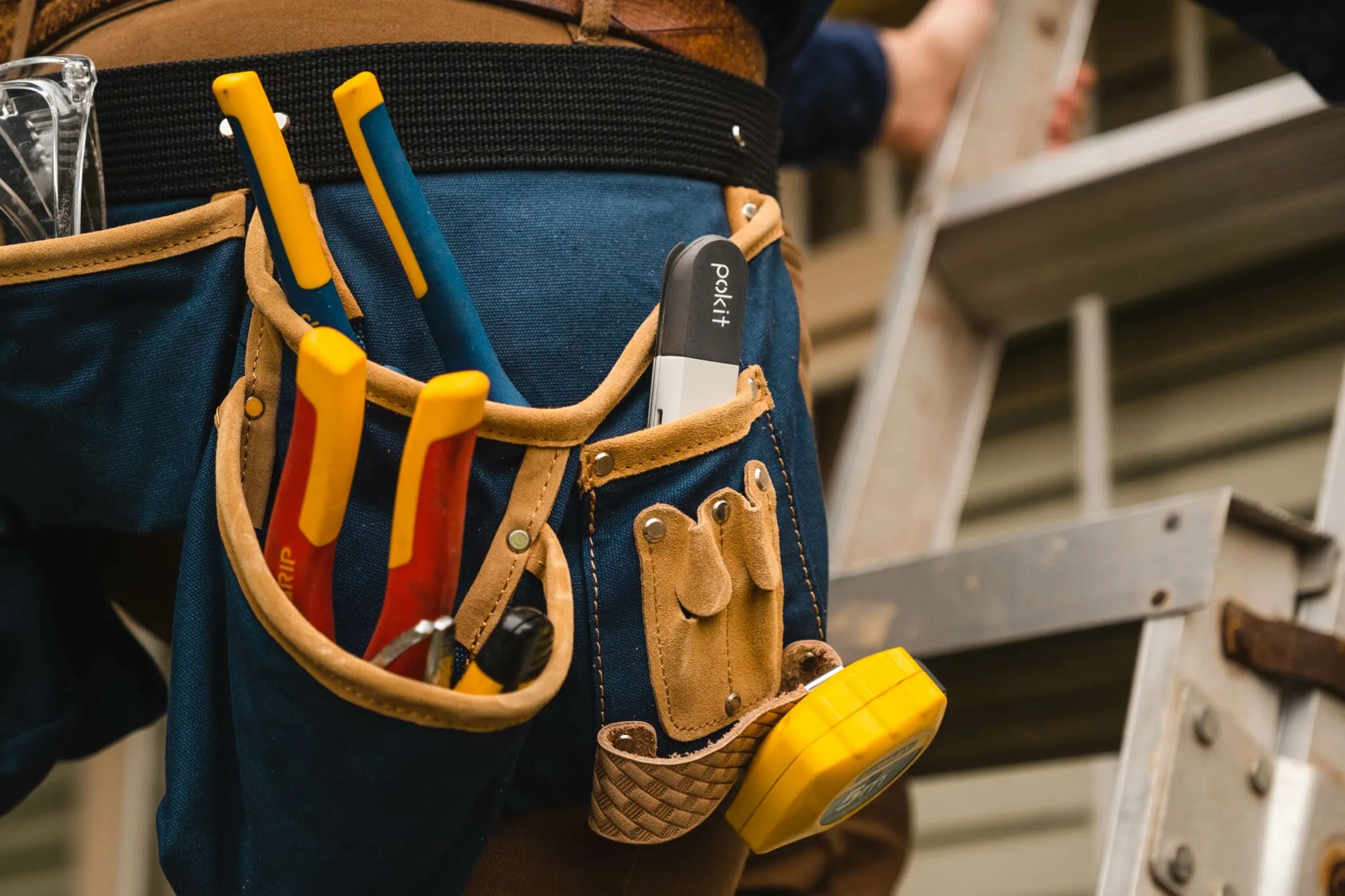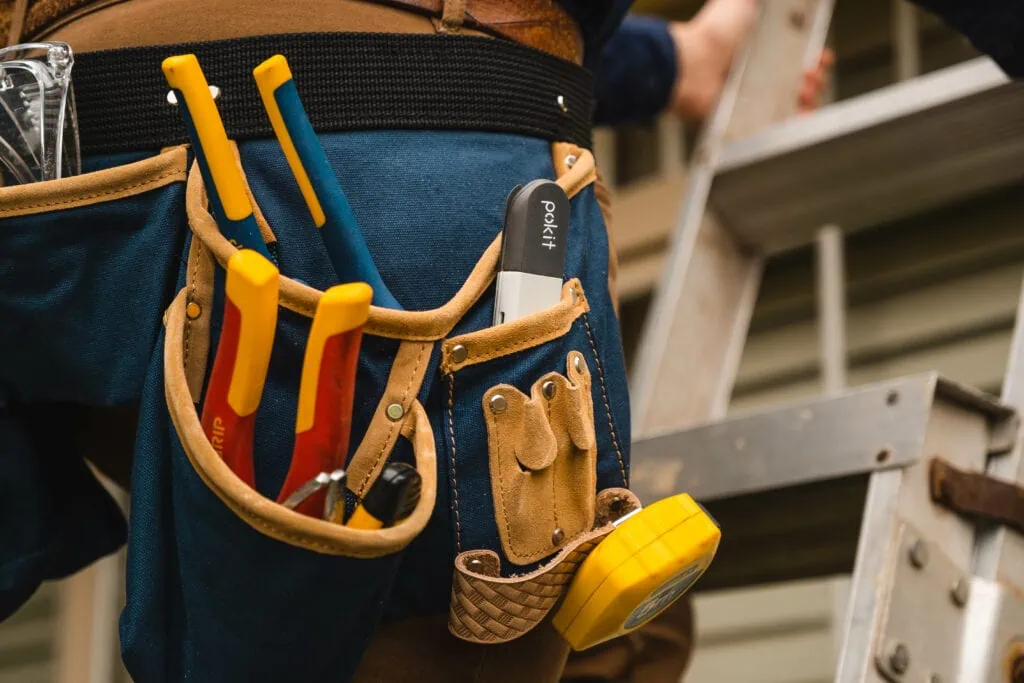 When it comes to working with electricity/electronics, having the right tools in your toolbox is essential. One tool
Read more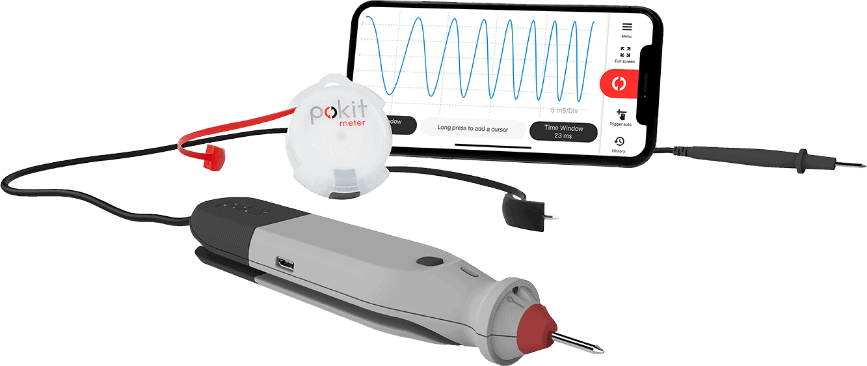 The
world's smallest

wireless multimeter, DSO and logger